5 Apps That Are Your Social Media's Best Friend Over Christmas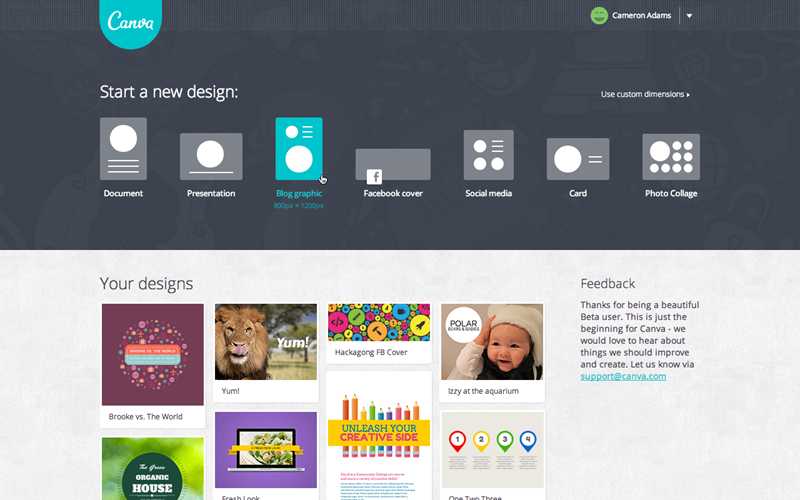 Sleigh bells will soon be ringing and in the lanes snow will be glistening (we hope, anyway!), which means Christmas is nearly upon us. When you're a business owner, this time of year is one of your busiest and can raise the stress levels ever so slightly as you try to get everything done in time.
One of the key things to stay on top of – and something that's easy to forget – is to keep your social media scheduled, exciting and in line with the holidays. Most importantly too, ensure you're talking to your customers. A well thought out and organized page can lead to extra sales, new customers and additional brand loyalty. A page that is the opposite however, could lead to customers shopping elsewhere and annoyance at not having their questions answered in time. Take a look at some of these apps that will easily become your social media's best friend over the holidays.
It's fair to say that Canva has taken 2014 by storm. If you're unfamiliar with what it does, it is a free online tool that makes creating images simple for everyone. You can generate images for your website, social media, flyers and more; the possibilities are endless. They offer pre-made templates that you use to customize for your business, adding in your own company images, logos and colors to make it exactly how you want it to look. Images can also be purchased for $1 each from their library (with a one-time usage limit attached to it).
It is a perfect tool for Christmas; if you're short on time or are wondering how to make everything look that little bit festive across your social channels, Canva is here to save the day. You can craft excellent looking images in a matter of minutes, and they offer many holiday graphics – Christmas trees, baubles, and so on – completely for free. All of their templates are tailored towards the dimensions of many social media channels, so there's no need to worry about sizes (although you can also create custom designs, too). Give this one a try over the next few weeks; you won't regret it!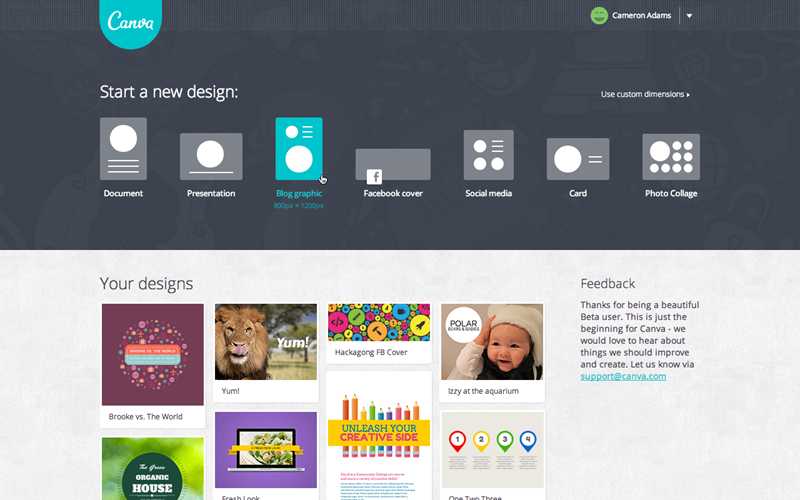 When you have a million things to do over the busy Christmas period, social media posts can easily be forgotten about. You may start out with good intentions on Monday and send out a post, but only remember about your pages at the end of the week, leaving everything looking bare by Friday. The solution comes in the form of Hootsuite, allowing you to schedule all of your posts across your pages for several weeks in advance if you want to be truly organized. You can attach images, add links to your pages, and sit back with the satisfaction that everything is going out when you want it to. Prices start at $9.99 a month, which is worth it to ensure that your pages are being updated with posts and content without you even having to think about it.
If you like to keep your fans up to date with news from your niche and exciting things they might like, scrolling through the news everyday isn't always the quickest solution. The Facebook news feed doesn't always bring up all of the most recent content either, and with Twitters very congested home area, if you blink you can easily miss something good. One of the best alternative options is Flipboard.
An online 'magazine' that you can use on your phone, tablet or laptop, it allows you to create your own personal publication within set categories, which brings in relevant stories from around the web every day. It's essentially like buying a paper, but for the entire internet across your chosen niche. Head in for ten minutes a day and find the content that your fans will love, and then share it on easily or add it to 'Pocket', which you use to save articles to read and share later in the day.
When your posts are in place and head out to your customers, you can guarantee that questions will come in about products, responses to engagement posts, and general chatter from your fan base. If these are left unanswered, your customers won't be the happiest people in the world and it certainly doesn't look good for new potential customers coming to your page either. The solution? Facebook Pages. Not everyone has the time to head in and check a Facebook page via their computer throughout the day, but the Pages app can be installed on your phone and tablet. You can set up notifications to come in as they're available, and answer any comments or questions anytime no matter where you are.
Facebook pages is also great for updating your fans with what you're up to during the day; customers love to see 'behind the scenes' activities of their brands. Wrapping up customer orders, or have just put up the office Christmas tree? Take a picture and upload it via the app for everyone to see; the likes and comments will come flooding in. The same can be done for videos.
Similar to Facebook above, you might not always have time during the day to keep track of your Twitter comments. The Twitter app for your phone or tablet allows you to do so on the go, as well as having easy access to your news feed and messages. Notifications can be set up so you know when someone has sent you a response or tweet, and you can respond quickly and easily. Looking for a desktop version? Try TweetDeck.
These apps are incredibly valuable, but sometimes even your time can be limited to spend time on the above. A Business Grade VA who specializes in social media is something to consider for the holiday season; they can schedule and manage your entire social campaign without you having to worry. Get in touch if we can help.
Updated on June 19th, 2020