4 Steps To Outsourcing Event Planning To A VA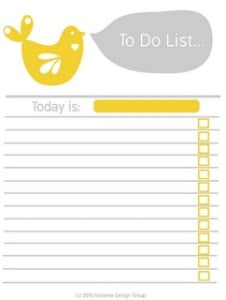 Outsourcing your event planning to your VA will save you a whole lot of time and hassle, and it will free you up to focus on your business priorities too. Even if you haven't permanently contracted a virtual assistant, temporarily hiring a VA to organize one specific event means you'll only pay for time you use, without the need for a long-term contract. It's an excellent way to test the waters with an extra set of helping hands.
Whether your event is a high-powered national conference or an intimate dinner for two, delegating the event-planning to a virtual assistant means all you need to do is diarise the date and arrive at the approved venue. What could be easier?
Events that are typically outsourced for planning to VAs include both corporate and personal events.
Examples of outsourced corporate events can include:
Corporate meetings: both in-house, or with clients
Conferences and seminars
Business lunches
Fundraisers
Team-building events/workshops
Company Christmas parties
Examples of outsourced personal events can include:
Weddings and RSVP lists
Birthday parties (children's parties included.)
Anniversaries
Class reunions
Once you have decided exactly what sort of event you need organized, put together a document for your VA, detailing your specific requirements and expectations. There's a lot of room for movement too: you can ask your VA to research local venues, to call around for the best quotes, and to arrange for a spectacular event on a budget (provided you plan well in advance).
Use These Sequential Steps For Your VA To Follow
1. Research
In the initial phase of planning, research is essential. You should provide answers to the following questions:
What is the budget?
Who will be attending the event?
What are your expected outcomes?
What sort of event is it? Corporate or personal, formal or casual, celebration or work-based etc.
Researching suppliers is critical in this phase of planning. i.e. sourcing caterers, DJ/bands, PA system, décor item hire/shops, MC or guest speaker etc. Putting together a concise and uncomplicated itinerary is also crucial at this point. Use the above information as a foundation to base the organizational logistics, budget and other resources upon to ensure a rock-steady event plan and successful, enjoyable event.
2. Design
Broadly, design includes the entire look and feel of the event, capturing its mood and function in everything from the invitation design, guest speaker, décor of the venue – right down to the details which make or break every event: menu, music, lighting etc.
3. Organization
his part of the process includes locating just the right venue, sending out the invitations, maintaining a list of RSVPs, as well as regularly keeping tabs on the suppliers to make absolutely certain they are on track.
And last but not least, your VA will keep you in the loop and supply you with a copy of the itinerary, ensuring your peace of mind – and making absolutely sure that your tux arrives from the dry-cleaners on time!
Outsourcing your event-planning to a virtual assistant means your event can be organized entirely online and by telephone. Gone are the days of driving from venue to venue, or spending hours "on hold" on the telephone. Researching venues and suppliers can be internet-based, while all communications between you, suppliers and your guests can be managed by your VA via telephone, email or Skype. You only need to get involved for decision-making, while your event is planned to the smallest detail well in advance of the date!
May 2022 Update: Times have changed, and Virtual Assistants with this level of expertise are now typically called Remote Executive Assistants.
Topic: Remote Executive Assistant
Updated on December 12th, 2022