3 Ways To Find The Right Virtual Employees For Your Business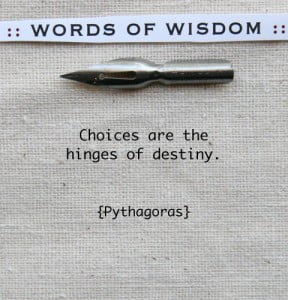 Running a successful business is all about having the right team behind you and supporting you along the way. With virtual assistants and virtual staff now presenting an attractive business model alternative for many modern businesses, it's important to know how to filter through the service professionals out there to find the person that fits your company and your vision.
"The competition to hire the best will increase in the years ahead. Companies that give extra flexibility to their employees will have the edge in this area." – Bill Gates
Forward-thinking business models and the flexibility to adapt and develop your work processes will serve your business well. Going virtual will give you the opportunity to work with industry experts at a fraction of the cost of hiring them full-time. You'll get the best people for every job and they will continue to support and assist your business as it grows.
Whether you're looking for professional web designers and technical experts, or part-time virtual staff helping you with professional customer service and administrative tasks, finding the right virtual employees for your business is crucial to business success.
Not sure where to start? Here are three ways:
1. Use A Virtual Assistant Company
Choose a virtual assistant company if you want a no-fuss way of finding the right staff for your business that are reliable, accountable and efficient. Your virtual service company will help you find the perfect person for the job, and they'll also manage your relationship with your provider and provide contingency plans.
They have access to a team of trusted industry professionals who have all been thoroughly tested, verified and authenticated, and they'll handle the initial interview process so you don't have to. With industry experts located around the world, a virtual assistant company provides you with access to service professionals within multiple industries and give you a "one stop shop" for your virtual staff requirements.
2. Find Virtual Professionals Online
There are many websites that allow businesses to interact with virtual service providers, but the quality of the provider is not regulated, nor is there any ongoing support. This is an independent way to advertise work online, and you need to regulate applications, verify sources and follow up with each applicant's professional references.
Finding virtual professionals online can be a more affordable option as you can negotiate rates directly with the service provider, and you can get access to inexperienced professionals who would consider a cheaper rate for ongoing support and services.
3. Go The Traditional Route
The traditional route gives you access to agencies and recruitment firms based in or near your physical location. Provide them with a job specification for each position you need filled, and they'll actively search through their databases to find a potential candidate who matches your provided description. They'll check their references on your behalf, but you are responsible for confirming whether they can do the job and whether they are a suitable candidate for your virtual position.
When you use the traditional route, your search for the perfect person is limited to geographical constraints, and the limitations presented by each recruitment agency's independent database of job-seekers.
Updated on December 9th, 2022