3 ways to be more Business Efficient in 2013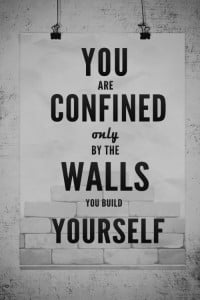 As an entrepreneur or business starter, you'll have a good idea of how to be business efficient: you'll want to cut costs where possible, have the right people for the job, and allocate time and resources to providing and improving your company's core service.
But, when you're bogged down in the daily routines of work, it can be difficult to see how to go about achieving business efficiency within your own organisation. If 2013 is all about working smarter, more efficiently, and taking your business to great new heights, then here are three core skills that will help you be more business efficient. Think outside of the box and help to boost your business this year with these three skills.
1. Delegate
The first step is simple: get others to do your work for you.
This doesn't mean that you have to hire more staff, or start dealing with interns. It's not going to cost you a fortune either. When you're properly delegating tasks you're actually saving money. The trick is in striking a balance; knowing what you can let other people take care of and what still requires a personal touch. Training someone to a level where they can take the reins while you play golf wouldn't be cost effective, but neither is handling all customer support on your own.
As the guiding mind behind your business it's important that your time is spent improving your core service and expanding your client base. If you're bogged down in admin you aren't bringing in more money, so delegate certain business tasks to someone else so you can focus on what's important.
2. Outsource
When delegating tasks, realise that you don't have to rely on in-house staff for all your fixes.
Outsourcing to a virtual assistant is a dynamic solution, giving you the freedom to call on talented individuals as and when you need them. They're already trained and they're paid by the hour, so they do what you need for as long as it's needed. There are neither staff severance packages nor the hassle of training up new staff. A VA works from home so you don't need to worry about providing office space either. Just outsource what needs doing and delegate your admin or customer support to a paid-by-the-hour professional.
Knowing what you can afford to outsource is an acquired skill, but the payoff is very worth it, cutting costs and giving you more business time to focus on streamlining processes within your company and creating a more efficient business model.
3. Look to the clouds
Hiring a VA is just the beginning! An efficient entrepreneur will look into cloud-based solutions.
Many clever tech solutions are available to streamline your business. Spend a bit of time investigating and you'll find that everything from your receptionist to file storage can be run in the cloud, backed-up and secured for easy access and reliability. With this kind of system, your business can run from multiple locations and can operate efficiently and more productively than ever before.
Even big corporations are turning to the cloud for their business processes; Google is the industry leader, and provides customised solutions for large and small businesses alike. With less reliance upon in-house staff and cumbersome kit, plus additional safety and security measures, the savings are enormous.
Updated on April 14th, 2016