3 Tools for Your Virtual Assistant to Create Amazing Infographics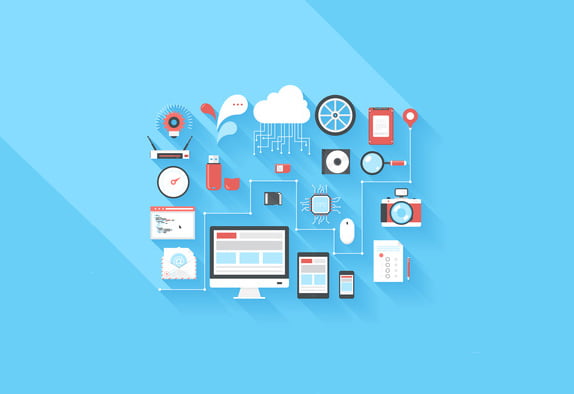 Infographics are a fantastic way of presenting otherwise plain data in a visual format that's both compelling and intuitive for your audience. The only problem is if you're not a designer, they can also be daunting and time-consuming to create. Luckily there are several great tools that can help speed up the process by providing the design elements needed to quickly tell a data-driven story visually. By providing data sets to your virtual assistant, he or she can quickly put together beautiful infographics with these three great tools.
INFOGR.AM
Infogr.am is a great tool beginners for its ease-of-use and simplicity. Simply login to your account to create a new infographic, and then select one of several starter templates. The template will open up, and includes directions on how to complete it. Just fill in the different elements displayed, such as the title or quote and drag-and-drop elements to change the flow.
By clicking on data-driven elements such as charts, you can manipulate your data in a spreadsheet that opens up. You can also insert other visual elements, such as pie charts, maps, images and even videos.
When you're finished export your infographic to Twitter, Facebook, Pinterest, or publish it directly from the site. If you want to put it onto your website, there's also an embed code that's generated to allow you to do this easily.
Infogr.am is free for the basic creator or you can upgrade to pro for $18 per month. The pro version comes with more design themes and allows you to use live data and protect your infographic with a password.
PIKTOCHART
Piktochart is another great resource for creating and sharing infographics. To begin, select the Themes tab and load one of over 50 beautiful pre-made themes. Then, click within different areas to edit words, such as titles. Guides within Piktochart will make sure that design elements line up. Changing graphics, colors, and fonts is as simple and intuitive as using a word processing. When a design is finished, it can be shared or exported as a PNG or JPEG file.
Note that some of the themes are only available to users with a Pro account, which is $29 per month.
TABLEAU PUBLIC
Finally, Tableau Public is another tool for creating interactive visualizations. The desktop tool is free and connects to data from a wide variety of sources, including Google Analytics, Microsoft PowerPoint and Salesforce. It then integrates the data into the workbook so you can manipulate it to easily create charts, graphs, and other image-based tools Like the other two tools, the graphics can be published straight to the web.
CONCLUSION
With these three great tools at your disposal, your virtual assistant will be able to quickly transform dull, boring data into compelling visuals that engage your audience and help them quickly digest complex information. To get an idea of how quick and easy these tools are, the project manager at our company created the attached infographic in Piktochart in only a few hours, something that would cost thousands of dollars from a graphic designer and take at the very least several days.
Updated on December 9th, 2022