3 Tools for Better Project Management with Your Virtual Assistant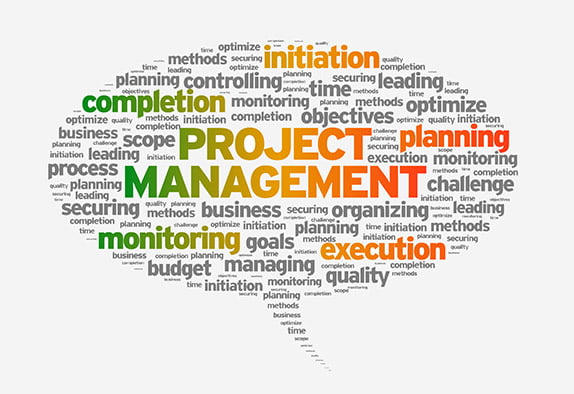 Collaborating and managing projects when working with remote team members can pose an extra challenge, but luckily there are several great online tools that can step in to help manage tasks, increasing your team's productivity and efficiency. We have previously featured a great tool called Trello, but here are a few other tools worth checking out.
Basecamp is a well-known project management tool, that allows people to set up to-do lists  with tasks and deadlines. Rather than sending email messages between team members, people can also message each other directly through Basecamp to keep all project communications in one place.
One of the best features of Basecamp is that it stores a complete history of all actions, files, and communications involved in a project. This is especially helpful for getting new team members up to speed. There are also collaborative, editable documents called whiteboards that can be used for things like specifications. Additionally, files, such as wireframes and other visuals, can also be stored on Basecamp to keep all files pertaining to a particular project in one place.
Once you sign up for an account on Basecamp, you can create a project and add team members.
Basecamp pricing starts at $20 per month after a 60-day free trial.
Asana is another online project management tool for startups and small businesses. It allows teams to create tasks quickly and include due dates as they're assigned so the people that work with you know when things need to be completed. When working with a VA, this allows you to set tasks and so they know exactly what needs to be done.
You can also prioritize the tasks so that others know where they should set their focus, and comment on tasks so that you don't need to go back and forth by email with your VA.
Asana is free up to 15 members in a team. Pricing begins at $50 per month for additional members.
A third option for online projects management is Producteev, a simple and social collaboration platform. With Producteev, you can easily create to-do lists, assign tasks, and receive updates through the pairing mobile apps. You can also receive reminders of when a particular task is coming due.
After a meeting with your VA, immediately turn decisions into tasks and follow them to completion. You can also email tasks to your Producteev account to make adding actionables to projects more seamless.
Your assistant can also assign projects to other team members, schedule tasks and even set deadlines, which is helpful if your VA is involved with project management.
Producteev is free unless you want personalized support and integration with Microsoft Outlook.
When it comes to project management tools, it's a personal choice. It's best to try each one out on its own to see which one best suits your company's culture and your management style. Because each tool has a free version, it's worth spending some time exploring them all.
Updated on March 8th, 2018