3 Things you didn't know you could outsource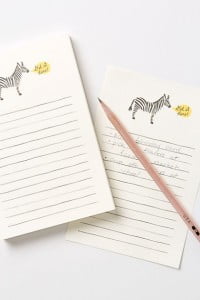 How does one magically conjure time out of your already overloaded workday to organize that perfect birthday gift, or send that special someone a surprise bouquet of her favourite pink roses? You don't need magic, you need a virtual assistant!
Here are three tasks you didn't know you could outsource to a virtual assistant:
1.       Finding that perfect gift and card
 Remembering birthdays and anniversaries, celebrating births, promotions and graduations by sending gifts and card are tasks that a well-briefed VA can take over very capably. More poignantly, sending sympathy cards or flowers to those in crisis and in need of encouragement and support can also be dealt with by your virtual assistant.
With florists, toy shops, jewellery stores and designer boutiques all with their own web-shops, a VA can source exactly what you had in mind – saving you potential hours spent trawling through countless online stores. Cards are available in an amazing array of styles, with online card-publishing companies offering the exciting service of allowing one to create their own personally customized card.
2.       Guest-management for events
Your guests are a core component of any event  – so efficiently putting together a guest list, sending out the invitations and staying on top of the erratic trickling in of RSPVs is not just time-consuming, but distracting. Guests who haven't RSVP'd will need to followed up on, with a quick phone-call can quickly turn into a long, friendly natter about your skiing trip to the Alps, their poorly pet Labrador and your daughter's star performance in the school recital! (Something that won't happen with your VA handling the call!)
Without an accurate guest-count, your event  could, for example, be disastrously over- or under-catered for. So whether it's a 200-guest wedding or a big family reunion, staying on top of RSVPs is worth outsourcing and saving hours of time on.
3.       Weekends away or vacations
Travel arrangements are one of the most popular personal tasks outsourced to virtual assistants. Hunting down the most affordable flights, trains or hire cars is more time-consuming than it sounds – as is finding the most suitable accommodation that meets your holiday needs. eg. A self-catering holiday apartment within walking distance of the beach, with two double-beds and internet access/Wi-Fi.
Organising these aspects of your personal life can be frustrating – only adding to your existing stress levels – that by the time the event does roll around, you're not excited about it or even able to relax and enjoy it.  For a holiday, event or celebration to be meaningful, enjoyable and wonderfully memorable, each and every details needs to be covered efficiently and on time — the perfect set of tasks for a VA.
Updated on January 5th, 2014