The Helpful Stay At Home Guide for Parents and Managers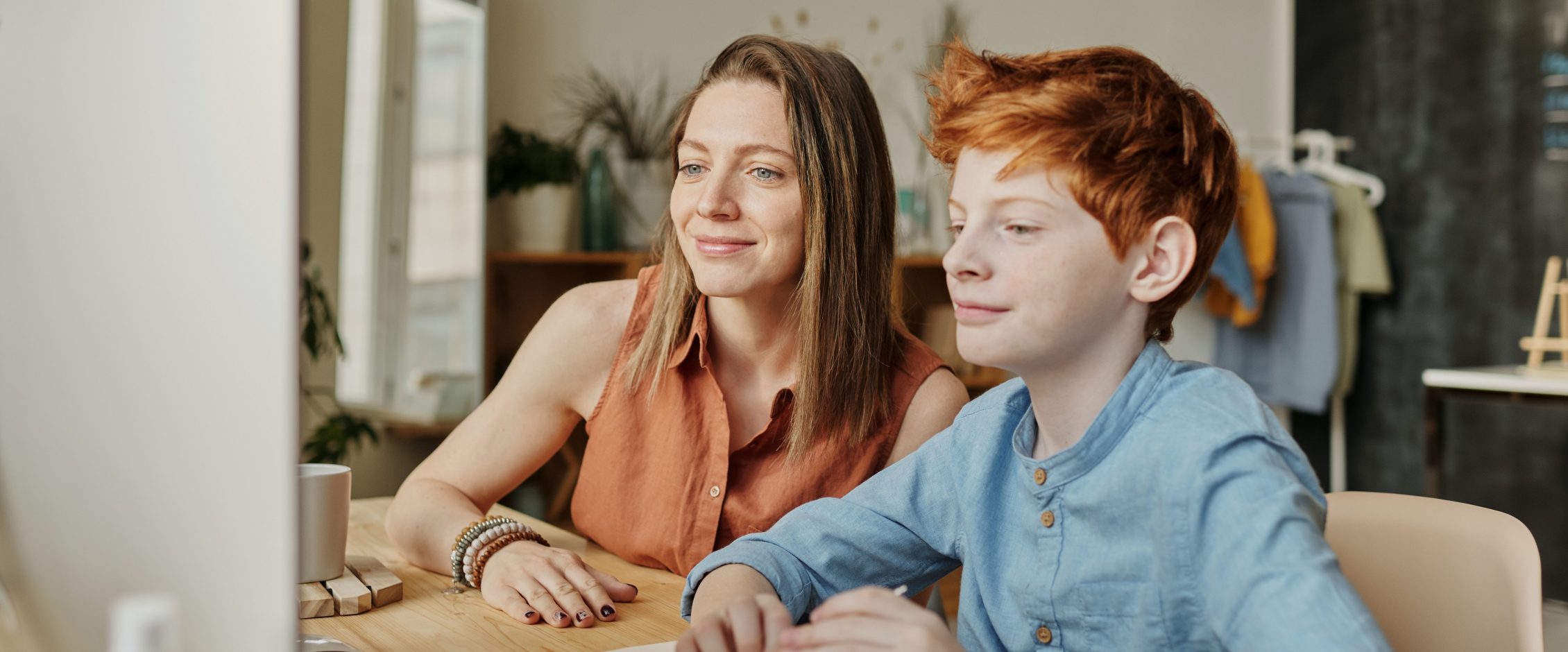 Keep Your Kids Occupied and Team Together
As a remote-first company, clients, partners, and friends have been coming to us for advice about remote work for themselves and their newly-remote teams. And while yes, Boldly has been a remote company from the start, for us, this is definitely not 'business as usual'!
While it's definitely not the norm, what we have found is that it's our strong remote company culture that is allowing us today to stay together, stay uplifted, support each other, let off steam — and just keep going! We are doubling our efforts to stay connected as a team through Slack watercooler convos, virtual coffee parties, and our usual crazy holiday quizzes.
We thought we'd share a list of some of the ideas that we've been playing with at Boldly — resources that may come in handy for creating togetherness with your kids, family, and team at this time — or anytime!
(This fun list was curated by Lara, one of our incredible team members! Thanks, Lara!)

Fun and learning for kids
PBS Kids Games
PBS KIDS is well-loved by parents everywhere for their educational programming. Their games site hosts games related to your child's favorite books, such as The Cat in the Hat, Curious Sesame Street, and more! They also have educational games categorized by subject (math, science, reading, etc.)
BBC Schools: Games
BBC offers interactive and entertaining digital games and activities involving subjects such as literacy, numeracy, history, mathematics, music, and the arts, categorized by age.
National Geographic Kids
The National Geographic Kids site has hundreds of interactive science, action, adventure, and of course, geography games! You'll probably be amazed at the quality of this free site. (Be sure to check out one of our favorites — The Underground Railroad: Journey to Freedom!)
Mr. Nussbaum
Mr. Nussbaum's site has thousands of learning games for each grade level (and was started by a teacher!). There is also an app optimized for the kids' tablets if you don't want them taking over your laptop.
Poptropica
Poptropica® is a safe, fun virtual world for kids to explore! This site has millions of visitors each year who take part in the site's quests, stories, and games.
Funbrain
As the name implies – Funbrain offers fun, educational games that will get your children's brains working! Kids can also read some of their favorite books on the app as well.
Sheppard Software
Sheppard Software hosts hundreds of free, online, educational games for kids organized by categories and subjects. Great for independent learning time!
Primary Games
Primary games has an extensive library of educational games for children of all primary ages. And if parents want to get involved in the fun, there are also curriculum guides to use in conjunction with the games.
ABCYa.com
Who better to create online educational games than teachers? This online learning system is just that! ABCYa's games are teacher-created, tested and approved so you can feel confident in the quality of material for your children.
Arcademic Skill Builders
Arcademic Skill Builders are online educational video games that challenge students to improve their scores through repetitive, timed learning drills that provide immediate feedback.
Falling in love with family activities?
Get back to the basics and get down to some of those good old traditional games that have kept families having fun and challenged for decades.
Charades
When is the last time you and your family played charades? This game is still a classic way to family-bond. Don't be afraid to get silly!
Card games
Always a crowd favorite, card games can keep the whole family occupied for hours! You can also look for special card games like UNO which are easy for the whole family (including young children) to play.
Monopoly
Monopoly can be a fun (and time-consuming!) family activity. Just make sure to keep it light and fun, it can get a bit competitive and you don't want any quarantine-stress coming out on the game board!
Baking and cooking
Been wanting to try a new recipe? Involving the whole family in baking and cooking is a great way to spend some productive time together making a meal. Young children especially get a large sense of accomplishment helping out in the kitchen (and learn life skills like measurement and chemistry). Cooking together can be a real win-win.
Reading
Reading together or reading to your children can help transport you (mentally) out of your house and to far away lands and adventures. It's a great way to learn together and pass the time — no screen needed.
Have a concert
If anyone in your family has a pension for music (or even if they don't!) holding a little concert for your family could be fun! Music helps lift spirits, which is much needed right now.
Put on a play
There's a lot that goes into putting on a play, and your children could get really into it. Make them write out the story, build the stage, design the costumes and perform, or get into the action with them! It's a sure way to entertain for the day.
Puzzles
Puzzles are a wonderful activity because everyone in the family can problem-solve together and work together for a common goal, which is great for bonding!
Remote worker fun
Team-building fun apps
Goosechase
Goosechase is a scavenger hunt of sorts. Basically, teams have to go out (or stay in!) and take pictures of certain objects which they then upload to a drive. A panel of judges votes on the photos and the best team wins! Along the way, there's a lot of fun and bonding to be had by your virtual teams.
Headspace
Headspace is generously offering guided meditations (including new ones) for free to all businesses and their employees during COVID-19.
GoGame
GoGame gives you the option to select from a variety of great exercises and games offered to build better teams. It works by encouraging the employees to use their smartphones to do everything from take pictures to upload information. It falls into the scavenger hunt territory too, but includes a lot of social sharing at the end of the day. The downside of GoGame compared to other team-building game apps is that you pretty much have a producer to take your own time to set everything up, and you may even need a game administrator. That adds a level of complication many human resources departments find discouraging. The bottom line is that it works great for large organizations, but if you are in a situation where you have to do everything yourself, you may not be as intrigued by it.
SLACK Add ons:
Giphy
Nothing gets the message across quite like a Gif! This fun Slack add-on lets you implement Gifs into your channels. Really, you can imagine the doors this opens. Have fun!
Niles
Does your team ask a lot of similar questions via Slack? Niles is a bot of sorts who can help to identify and answer them! He's also quite funny, so it's nice to have a Niles on the team.
Leo
Leo is a survey app within Slack that helps leaders take the pulse of their team by asking different questions on chosen topics to the members of their team, anonymously. It's a great tool for keeping an eye on how your culture is doing, and letting team members offer feedback and suggestions without being shy!
Trello
Trello is pretty widely-used off Slack as a project management software – but their Slack integration is worth mentioning. It can help keep projects and communication on track with Slack alerts, conversations, file sharing, etc.
Tettra
Tettra is a wiki page for your company, within the Slack app. Basically, it's a type of intranet wiki within your Slack channels that can host your FAQ's, help to onboard, track projects, etc. It's a powerful little tool and now is a great time to experiment with making your Slack more efficient.
HeyTaco
HeyTaco allows you to give people on your team (virtual) tacos for a job well done. When you get five tacos, you can turn them in for prizes. Hopefully, for real tacos!
GreetBot
GreetBot will welcome new people to your Slack channel as they join! It sounds like a simple gesture, but it can really make people feel welcome and help to break the ice.
Donut
Donut is a Slack app that randomly pairs up your team members every 1-4 weeks so employees who may not know each other well can bond better one-on-one with a non-work related conversation. Team members can even meet up by video for a nice chat and increase the quality of their work relationships.
Remote Teambuilding Games and Activities
Team Quizzes
Host fun quizzes on your team Slack or via email to find out more about your team and infuse some fun into your remote work life! Some fun examples might be: match the fact to the colleague, themed trivia for prizes, or a 'would you rather' type poll (just make sure to keep it tasteful!) or Three Truths and a Lie.
Capture your Quarantine
Ask your team to take a photo that represents their life in quarantine, then ask them to describe why they chose that picture and share it. It will help bring the team together in knowing they are not alone, and can be a bit of fun as well! Just make sure it stays casual and uplifting.
Virtual Coffee Break
This one is pretty self-explanatory, but a non-work related coffee break on Zoom will help everyone to build on connections and simply unplug and reset for a bit.
Virtual games
There are some popular games that are available online, or you can make up your own! Jackbox.tv has to be bought for a small fee by one player, but you can have multiple people playing each other on Zoom at the same time!
Words with Friends
Have your team download this online scrabble-type app and choose a buddy! Or maybe, keep a tournament going between your whole team until the last person standing wins a great prize!
Bucket list challenge
Ask your team to share their top 5 bucket list items for their life. Then, if you find that many of your team members have similar interests (like running a marathon, perhaps), pair them together or make them a themed Slack channel so they can bond over their passions!
Aliens have landed!
This game is a little different, but could be a great, fun exercise for new employees or your sales teams! Split your employees into groups of three or four. The object of the game is to try and explain your company as if they are explaining it to Aliens who have landed and don't speak English — so they'll need to use either pictures or symbols to show what you do. The best or most creative team wins!
Don't forget to take care of yourself!
Immune Boost QiGong
Breathing routines for self-healing
Tapping Solution App
Free stress and anxiety-relieving meditations
Monterey Bay Aquarium live
Relaxing and entertaining live cams set up for visual calm!
DoYogaWithMe
DoYogaWithMe is offering two months of free access to its premium content so you can get your flow on!
Help with homeschooling

Bonus…
Keep Your City Smiling
This cool company sells gift boxes of products to benefit struggling small businesses. It is currently only available in Seattle, but is expected to expand to Los Angeles, San Francisco, and Portland, Oregon–with more cities to come.
Rally for Restaurants
This site helps to keep restaurants in business during the COVID-19 crisis by making it easy to purchase gift cards to your favorite local spots.
Presently
Presently is a group-gifting platform. Through the month of April, Presently is covering all credit card fees for group gifts on its platform. (Let's hear it for employee appreciation!)
Kabbage
Kabbage is a site created to help boost gift-certificate sales for small businesses impacted by COVID-19.
What amazing apps, resources or services did we miss? Put them in the comments below!
Stay healthy, safe, strong and sane!
Published on April 16th, 2020