Need more time? Hire an international VA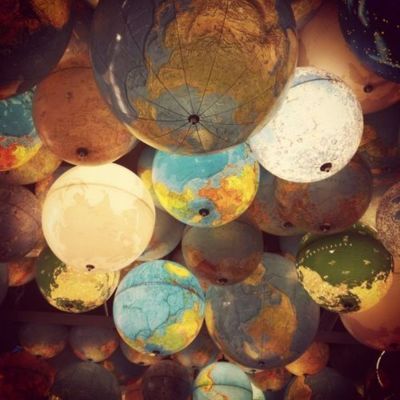 Sometimes there really aren't enough hours in the day. If you're exhausted after a nine-hour day and you're still not quite there on that latest deadline, wouldn't it be good to know that the work is continuing while you're asleep? Well – it can.
An international or global VA based in another part of the world can pick up where you left off, and can quickly and efficiently handle the remaining tasks so that you still meet your deadlines.
Aside from being potentially more cost-effective and affordable, it's also a clever way to use the global business environment to your advantage to best serve an international client base.
What is a international VA?
A global or international VA is your very own virtual assistant or virtual staff member who is based on the opposite side of the world to you.
For example, when you're going to sleep in the UK, your Australian or New Zealand-based VA will be ready to tackle your tasks as they begin the day a-fresh. When you wake up the next morning you'll return to your computer to find a complete to-do list and a collection of already-completed deadlines.
How to make it work: going global in a digital age
Trying to manage an international virtual assistant operating in a different time zone can pose its own set of problems: how do you effectively communicate? How do you interact? What's the best way to keep in touch?
It's not as hard as it sounds.
The digital age has made the world feel like a smaller place, and continents are crossed within seconds thanks to productivity tools like BaseCamp, Skype and Desk.com. Make sure that you arrange to talk to your virtual assistant once a week or as often as needed using these tools and you'll soon find that working across time zones isn't quite as difficult as you had imagined it to be.
Make sure that you're always prepared with clear instructions for your VA on each task that they need to complete, and work through the first one with them so that they have a clear understanding of what you expect from them. That way, you can confidently hand over your tasks and retire for a night of peaceful sleep knowing that your trusted VA will handle them as well as you would yourself.
This kind of work schedule means that there's someone always working on your client's needs, and that the work is done quicker and more effectively than if you and your local team had worked on it continuously.
Is it for me?
Working with a VA across time zones is ideal for you if you:
–          Have clients in another time zone who require immediate responses or assistance
–          Need more time in your day, and eight hours just isn't enough
–          Need a few hands on deck for a late-night project
–          Need a better insight into an international market
–          Want a cost-effective VA solution for your business
Updated on July 21st, 2014