A Flexible Job Makes Balancing Career And Caregiving Easier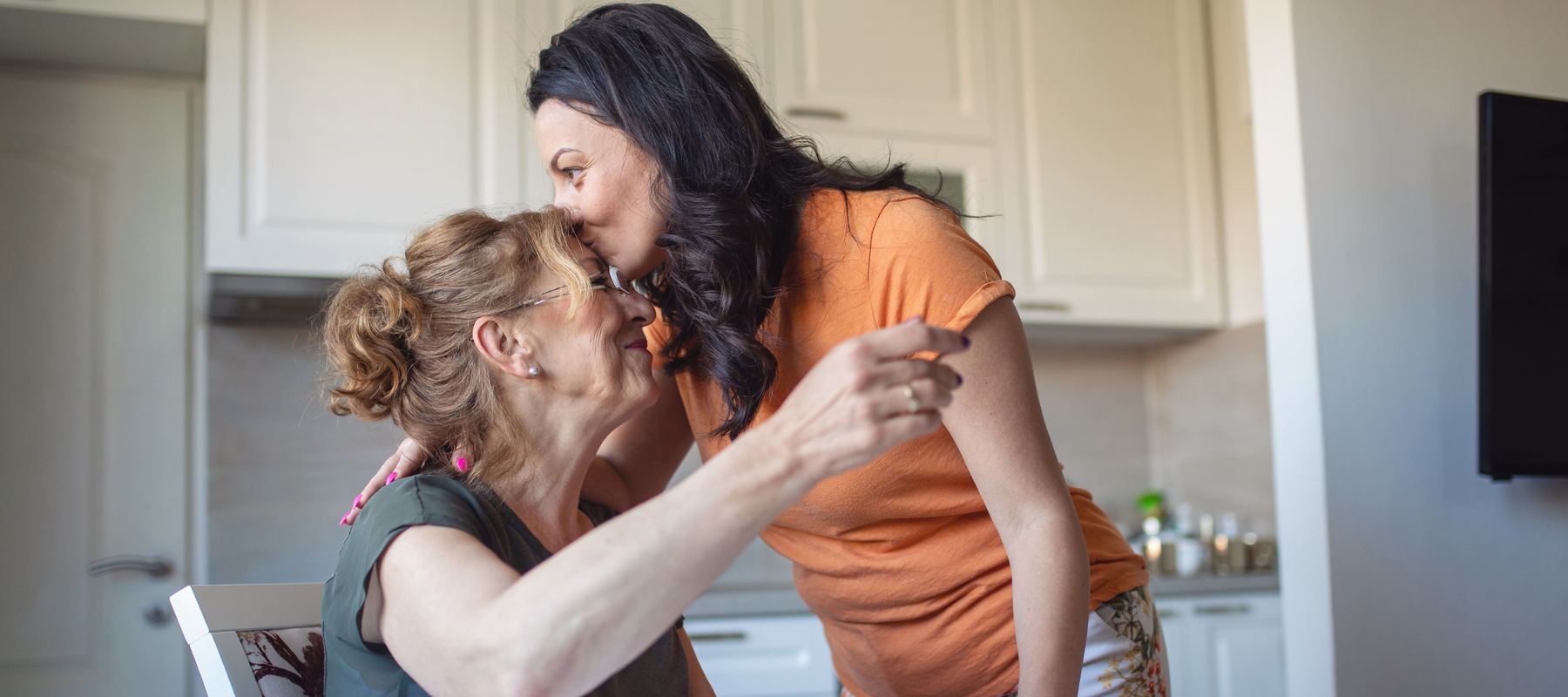 Balancing your career while taking care of aging parents or supporting family members as a caregiver can feel like you're being pulled in opposite directions by two important responsibilities. 
You're not alone. 
60% of family caregivers are also trying to balance a career at the same time.
Maintaining your career while caregiving is financially important. But it also has the added benefit of providing much-needed time for yourself. While we don't normally equate working as a "break," switching your focus away from the stress and demands of caregiving gives your mental and emotional energy a chance to recharge.
Here are three tips to making it work: self-care, time management, and finding a job that has the flexibility you and your loved ones need.
1. Take Care Of Yourself
You're a care-giver, not care-taker. It's easy to forget to take care of your own physical and mental health as you focus on your family and career.
Blending caregiving with a career requires balance, and that comes when you take care of yourself.
Get enough sleep at night, even if you have to schedule it.

Eat healthy and stay active, even if you only have time for things like parking far from entrance doors or taking the stairs. Use work breaks to take short walks when possible.

Build relationships or go to a counselor so that you have someone to talk to.

If possible, take vacations instead of eschewing them for more pay. You need a break!

Manage your expectations, and be kind to yourself — now is not the time to stress about perfection.
2. Prioritize Time, Accept Support
A consistent schedule helps you organize critical tasks and identify when and where you'll need help. When possible, plan out the month or week ahead, including work deadlines, important meetings, doctor appointments, and other personal items. 
Many of your professional skills can be put to use in how you plan and organize your caregiving. If this is an area of expertise you don't feel as confident with, enlist help from a family member or friend.
Plan your time. Balancing career and care, both with high-time demands, means you must plan your time and energy use carefully. Just as you plan a project at work, you ought to be as purposeful at home.

Use your networking skills and network with people who can support you.

Use scheduling tools, calendars, and project management at home with your family to stay organized and on track.
Support means having a network of friends, families, and caregiving professionals who can fill in the gaps. It also means being able to understand it's OK to ask for help.
3. Creating A Flexible Career
Collette has 10 years of experience in corporate IT and project management. She knew that holding a traditional 9-to-5 office job would be close to impossible with two joyful, energetic sons with special needs who require frequent therapy and doctor appointments, along with a husband who works long, unpredictable hours.
As Collette says, "What I love about my lifestyle is that I get the best of both worlds. I get to be a full-time stay-at-home mom, I get to be a part of my kids' journey with autism but I don't have to worry about taking off work, I can make sure it all fits in with my schedule."
Creating a flexible career might mean asking for changes with your current employer, or choosing to make a career change. Flexible careers can take different forms: 
Flexible in-house hours.

Some employers allow employees to set their office schedule with flexible hours. Generally, you'll still need to commute and be available within a set window of time.

Work full or part-time from home.

Many employees worked from home during the pandemic, and some employers continue to allow it. However, while you skip the commute, you may still be required to be fully available during office hours in a regular work week. Some in-office hours may still be required.

Independent contractor.

Set your own hours, choose your own clients, and run your own projects. You will have to find clients and deal with self-employment taxes. If you live in California, the

AB5 law may impact

which clients will be willing to contract with you.

Staffing agency.

The staffing agency will find clients for you, and you can work from home. Not all agencies function the same, however, so it's important to know what will work best for you, as a caregiver.
Get Both Flexibility + Security With A Remote Staffing Agency
Job security is important; you have a family who depends on you. Finding career flexibility along with job security seems like a unicorn.
Imagine having a work schedule that allows you to care for your family while doing fulfilling work you enjoy (and are good at!), all while not worrying about where your next paycheck came from, doing work you actually enjoyed.
The right remote staffing agency can give you that. Find one where you are:
A W2 employee.

Instead of working extra hours to find clients and handle self-employment details, you work for an employer who matches you with clients and pays you well, with benefits.

Working with the best.

You should be surrounded by a team known for excellence, one that propels you to personal growth in your work. Look for an agency with high hiring standards; they'll attract the kind of clients you want to work for and the kind of colleagues you'd like to work with.

Having a say in who your clients are.

Some agencies assign clients without your input (e.g.

staffing pools

) and/or specialize in short-term "temp" work. You should be able to meet clients that are a good match for you, and build a long-term working relationship with them.

Part of an agency with an excellent reputation.

An agency with a proven track record will have staff that have stayed on the team for years. This will mean high

Glassdoor reviews

, a positive culture, and clients and staff that are together for the long-term.

Part of a supportive team.

One of the downsides of working from home is missing out on team connection and culture. Find an agency that makes every effort to keep their team connected and supported, one that values kindness and positive shared experiences.
Your career matters. Your family matters. With today's more flexible career options, you can and should enjoy both. Fulfilling work and a meaningful family life are not mutually exclusive.
At Boldly, we understand, and it's why our positions offer incredible opportunities that fit exactly what you're looking for. 
Published on November 2nd, 2022