5 Ways to Boost Communications with your VA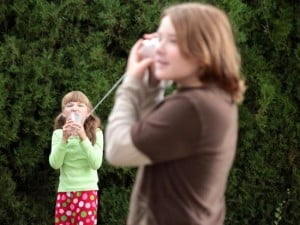 Whether you use a PA who works in the same office as you, or a VA who works in the town, country or continent over, good communication is essential.
Here are five ways that you can boost communications with your assistant to create a more effective and efficient process:
1. Be available!
"Being available" refers not simply via telephonic contact or instant messaging, but to ensuring that you consistently convey approachability. The VA's role is one of smoothing and streamlining the many daily tasks that form a part of your routine – from email management to call-answering. Part of their streamlining process is dealing with questions only you know the answers to, so make sure that you're available to answer questions, provide information and deal with any escalated issues when necessary.
2. Provide mulitple avenues of contact
We all agree that technology is fallible – and highly susceptible to Murphy's Law. Looming deadlines seem to possess some sort of magnetic attraction to power-failures, mobile phone crashes and fatal computer viruses. So when deadlines loom and pressure is high, you need to be more contactable than ever. Employ a variety of platforms to communicate from – such as Skype, email and Google Talk for on-the-go comms.
3. Schedule regular feedback sessions
Feedback is much like tennis: it is a to-and-fro symbiosis where hitting the ball back (with your turn of feedback) will help create a better game.  And so, whether it is a scheduled Skype meeting, a phone call or written update, regular, scheduled feedback is critical in maintaining maximum efficiency and open lines of communication.
 4. Make sure that your VA understands your request
Run critically through your project outlines and task requests  – as though you were your own VA – to ensure clarity. Double-check by asking your VA to explain your request back to you. Even if you think you've explained your task clearly, it's important to make sure that nothing is assumed or lost in translation.
5. Use virtual communication tools
Fax machines run out of paper, mobile phone batteries die, and telephone calls are not always possible when working across continents and in different time zones. There is a plethora of virtual communication tools available to you, including Skype, Google Talk, email and CRMs such as Salesforce or Basecamp, depending on your projects. Be sure to communicate regularly and be available across multiple platforms for those "just in case" moments.
Updated on January 5th, 2014