5 Ways a Virtual Assistant will boost your Productivity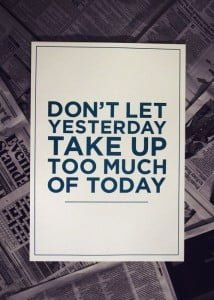 There are only so many hours in a work day, and great time management isn't always enough for getting through a large workload. High productivity means being able to capitalize on promising business opportunities and a virtual assistant can help you to increase your productivity in at least five ways:
1. Data-capturing:
The faster you can save a database of contacts, the sooner you can start capitalizing on leads (or find new clients, if you run a service business). A virtual assistant can update customer and/or product information on a regular basis. Having administrative tasks performed by a VA frees you up to pursue valuable business opportunities.
 2. Bookkeeping:
Chasing after clients or customers who have not settled their accounts is a time-consuming process, and general bookkeeping can easily sap away time and energy. A dedicated VA can follow through on unpaid bills (and can also handle billing disputes), leaving you more time for tasks that will build your business.
 3. Email Management:
Organizing and prioritizing information are two indispensible skills; skills which an experienced assistant will possess. Your VA can perform intelligent email filtering, sorting incoming communication into folders which make it easy for you to quickly locate any important information. This will save plenty of time, eradicating the need to comb through your inbox painstakingly when seeking vital information.
4. Scheduling
A busy week might quickly fill up with meetings and appointments, and keeping track of every appointment is much harder without an assistant. A virtual assistant is not only able to arrange meetings on your behalf, but is also able to fill out event calendars for you, so that when you need a reminder of important events all your information will be ready to view. With the help of a professional skilled in scheduling, you can fit more appointments into each work day.
5. Research and Presentation Design
When you are researching something for a presentation, your virtual assistant can summarize the information you have, and can also do more online research on your behalf, so that you do not have to spend time trawling for something useful. A VA who is adept at crafting compelling PowerPoint presentations will save you preparation time when you have upcoming meetings or product pitches.
If you find that you are pressed for time throughout the day, it might be wise to delegate tasks to a professional virtual assistant. Calculate how many hours you spend doing administrative tasks, as well as your average earnings per hour of (non-admin) work. If you are losing money because of time-intensive tasks that can be outsourced, enlist the services of a professional assistant.
Updated on May 8th, 2018