5 Apps to Keep You On Top of Your To-Do List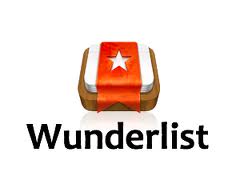 To-do lists are perhaps the most simple of tools to effectively and efficiently streamline your task list and reduce work overload. Creating and sticking to a well-planned and clearly prioritised to-do lists will help you meet deadlines and retain your focus, reliability, productivity and profitability.
Here are 5 to-do list apps to keep you on top of your game:
Do.com is a free online task management app based on the 'freemium' model which, they say, is free forever. Its clean, slick interface makes for easy, superb functionality. Besides its task-management function, Do.com also offers project management. The option to link to your Google account is a bonus almost every reviewer of Do.com likes – but you can also choose to sign of separately.
However, by using your Do.com with your Google account, you can access/use all of your Google services (email, Google Docs and other Google Apps) in slick coordination with your Do.com account and share it with your virtual assistants and team members. By using Google Apps and Gmail, you could save a considerable amount of money by not using Microsoft Exchange – and Gmail's up-time is 99%, with excellent spam filters. Plus, as the name says – it's all about getting things done.
Unlike Do.com, Basecamp offers a two month trial period and is then $20 per month. However, for a flat subscription fee (per account and not per user) Basecamp can be accessed by an unlimited number of users. Users, whether external to the company or internal, have their own login, dashboard and profile which means greater, more secure control over exactly what information is shared or not.
Its effortlessly configured, intuitively-interactable interface is great to use, and it offers a simple yet effective web portal around which a project is based. This centralization is a key benefit: all task-assignment, scheduling, information sharing, questions and discussions revolve around the project. Users are constantly kept up-to-date as the project progresses and can choose to receive updates by email.
Basecamp's dashboard works similarly to a Facebook feed – meaning it is already a style of interface known by most people, where the activity –like Facebook and Twitter – is updated in reverse-chronology. Your to-dos are easy to track and easy to manage acrossteams.
This self-described 'online work platform' possesses the social likeness of Facebook or Google+. Its highly effective cloud-based CRM platform is brilliantly customizable. Podio also allows the import of Excel spreadsheets and incorporates an extremely convenient tabular functionality.
Podio is used for both personal and professional organizations, large and small, which – because of its customizable functionality, means to-do lists will be optimized to be specifically and individually effective. 'Workspaces' allow a centralized space where collaboration between colleagues and customers, with excellent information-organisation and information-sharing. It's quite a sophisticated platform, and it's free – and allows you to arrange your projects and your to-dos effortlessly.
Remember the Milk is considered to be one of the most simple but powerful task-list apps which syncs with most of your other apps and software. Remember the Milk allows you to organize your tasks into either 'lists' or by using 'tags'. Tags, for example, can be used to categorise contexts or to identify certain tasks with a specific colleague or client. Lists can be used to organize you tasks in a GTD way. Priority levels, due dates and recurring tasks are features you will soon wonder how you ever managed without them!
The user interface is uncluttered and doesn't distract with unnecessary 'extras'. Remember The Milk  translates fantastically over to iPad and Android.
This task-manager/to-do list effortlessly syncs across all mainstream computing platforms with an undeniable simplicity where its interface basically consists of Lists and Tasks. For example, the side panel exhibits all your lists, as well as Smart Lists. The automation of Smart Lists into a collation of tasks according to type is one of its most popular features. Tasks can be prioritized using due dates, reminder alerts via email or stars. Subtasks and Notes can be added to Tasks to manage more complex to-dos.
Unfortunately, Wunderlist isn't able to sync with Google Calendar and Google Tasks, but can be synced with the cloud and shared. Tasks can also be handily created by email.
Each of these 5 apps definitely has its own styling both visually and functionally, so it's definitely worth exploring each one before choosing the one that will best get your To-Do List from to-do to done!
Updated on January 5th, 2014