3 Collaborative Workspace Apps for your Virtual Team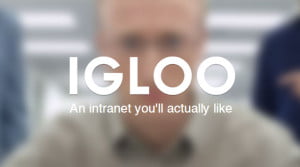 Cloud-based collaboration is fast becoming the most effective method to efficiently bring remote team members together. Because cloud-based workspace apps are web-based, nothing needs to be installed or maintained – and, it is cost-saving.
The elasticity and scalability of clouds mean you can start small and grow as your business and/team grow, providing the perfect environment for organizational agility.
These three workspace apps are absolutely secure with chats and information transferred in 256-bit SSL encryption (the same level of security protocol used by online banks.) Sending attachments via (unencrypted) email renders you vulnerable to all sorts of security issues, but by choosing a cloud collaboration suite, you can instead share links, with visibility options, audit trails and permission settings provide excellent control over both usage and access. Most cloud providers authenticate via secure connections, with transferred data stored in a SAS 70 certified data centre.
What's also great about Igloo, Dropmark and HipChat is their immense creativity and contagious passion to grow their product to provide ever-increasing quality of experience for their users!
Basically, Igloo is a powerful, flexible and perpetually evolving 'intranet'. It has been designed to be completely customizable so you can design your 'Igloo' to fit your team's unique structure and needs.
Features:
• Cost: Free to use with up to 10 people. Thereafter: $12 per person.
• 'Bring your own software': i.e. When some team members don't have the software necessary to access a specific file you need to share with them, Igloo allows you to migrate in other web/cloud services so you can share content with team members in the same place you're talking about it.
• Every document type can be uploaded such as a Photoshop file, Word document or Excel spreadsheet.
• Security: your control of access is completely customizable whereby you can choose to share – or not to share – with individuals or groups.
• Igloo modeled their sociability on conventions used by Facebook, Twitter and blogs, such as hashtags, wikis, forums, 'Like' buttons and blogs.
Where so many collaborative workspace apps fail is that only members can share information and discuss/talk/chat. Dropmark moves this obstacle straight out the way by allowing those without a Dropmark account to collaborate with you and add a huge selection of information to the virtual workspace. e.g. images, music, videos, links, maps, podcasts and documents.
Features:
• Cost: FREE for a basic account; thereafter either $5 a month or $48 a year.
• Dynamic, full-screen presentations which combine videos, websites, images and documents, as well as instant photo slideshows, mean Powerpoint is a thing of the past!
• Collaborative podcasts and playlists
• Incredibly easy, sleek and fun interface
• Drag-and-drop whatever you need to store and share from both your browser and desktop
HipChat defines itself as: 'intranet built around your content – from blog posts to Word documents'.
Features:
• Cost: FREE for up to 5 people, thereafter $2 per user per month (with no long-term contracts.)
• Persistent rooms AND 1-to-1 chats: you have to flexibility of being able to create a discussion/conversation that is either in group-centric or one-on-one.
• Complete, searchable chat history: this means never being left out of the loop when you were away from your PC, and also being able to do an instant search for a specific conversation or file in the chat history.
• Drag-and-drop file-sharing: share PDFs, all Office documents, graphic design mock-ups etc.
• Device versatility:  HipChat can be used across all devices with its desktop, mobile and web apps.
• Secure access for guests: third-party participants like suppliers and clients can be brought in to a HipChat room temporarily, where you can control exactly what you want them to see.
Each of these collaborative workspace apps are excellent but offer very different things. Give each one a quick trial-run to see which look, feel and structure fits your team culture and architecture… and get collaborating!
Updated on March 8th, 2018