Outsourcing Social Media? 5 Tips to Keep Your Company Voice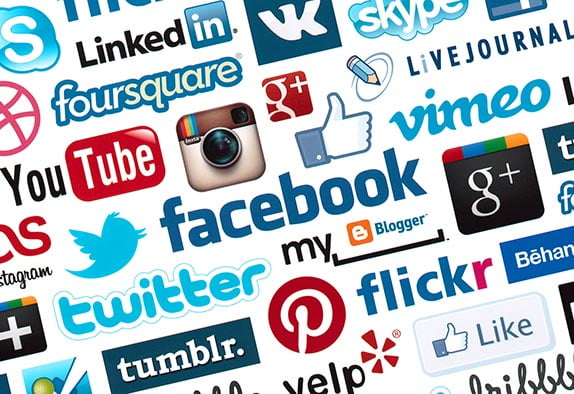 As a business owner, you know the value of getting the word out about a product or service. You may have already embraced the use of social media to accomplish this goal. And, then, you realized, social media took a great deal of your time. That is time away from your customers and the hard work you do to keep your business running at its best. The solution? Manage social media so that your business's voice remains heard without actually spending the time doing the work.
Getting Consistency
Hiring a virtual assistant to help you with social media management is the ideal solution. A skilled social media assistant can post to your Facebook, help you to build followers, and to get attention to your latest deal, blog post, and offers. It sounds like an easy solution, right? Here are a few things you need to know, for it to work:
If you want to succeed at social media, you need to have a consistent level of branding present within every post and every "like." You want your brand image, style and tone to all provide your readers with a sense of who you are. One key thing to remember is that social media breaks down the big company image to the neighborhood business owner everyone knows.
When hiring anyone to handle your social media marketing, you need this individual to provide that same consistent voice and message across the page that you would provide. According to SocialMediaToday.com, consistency is a must. "Inconsistent branding makes it harder for people to verify the authenticity of your communications, making them less likely to convert as a direct result."
Ensuring Your Virtual Assistant Keeps Your Company Voice
To accomplish your social media goals, you need to focus on ensuring your assistant can maintain the voice and brand image of your product, business, and overall marketing goals. The following tips make this easier to do.
#1 – Define Your Brand and Voice
You simply cannot expect someone else to know what your brand image, company voice, or marketing goals are unless you explain it. Provide your marketing VA with plenty of information and guidance on previous campaigns, messages, and programs. This insight will provide them with a very solid understanding of what message they need to convey. What are you and what are you not?
#2 – Keep Your Image Clear
Not only do you need to keep your message clear and in your company's voice, but you also need to keep the way your messages look consistent. Creating a set of style guidelines will help ensure that all the visual elements that contribute to a post, stay 'on-brand'. Explain to your VA what your goals are within your marketing efforts, including:
Colors and patterns that represent your business
Fonts and writing styles (including text-speak usage) needs to be defined
Layout is important, too. Keep consistency present whenever possible.
Are you using professional photos of actual products or stock images?
These details may seem not to matter, but they help to create consistency overall. The small things add up.
#3 – Focus on Your Message
It is very important that you get your virtual assistant off to the right start with a clear understanding of what your goals and key messages are. Social media is not about discounts, sales, and pitches. But, what you do want is that your VA weaves into the conversation all the things you want to promote, say, or communicate. It is about building interaction and conversation with others while communicating your key messages.
#4 – The Customer Complaint
One of the biggest areas of opportunity for any business is the customer complaint. Discuss with your VA what steps he or she needs to take, what language is acceptable, and what type of attitude to have when customer complaints occur.
#5 – Let Them Be Themselves
There's no way to replace you, the business owner in your social media, but that's ok. Introduce the VA as a company associate and let this individual's personality come through. There's little benefit in trying to get the individual to act like you!
You can hire someone to handle your social media needs. You just need to communicate what your ultimate goals are and what the company's voice is before you turn over the reins. Doing this effectively can change your business's success in this all-important marketing area.
Updated on June 19th, 2020