Five Tips for Successful Virtual Business Management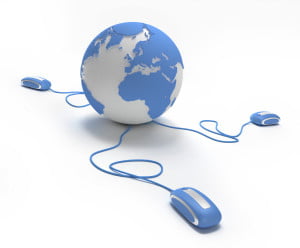 Thanks to the vast number of apps for managing business tasks remotely, it is now entirely possible to manage your business 'in the cloud', using virtual assistants and digital project management and billing platforms to take care of day-to-day business tasks. Shifting to digital, virtual systems is fairly quick and is especially effortless if you follow these 5 simple tips:
1. Make use of Cloud Storage services
No more emailing work-in-progress back and forth between project collaborators – cloud storage services (such as Dropbox) provide a convenient way to store and share documents as well as video files, PowerPoint presentations and other data. In addition to making it easy to share work, cloud storage services are also useful for backing up precious information so that if anything should happen to your primary work computer you will not have lost all your work in progress.
2. Hire an Experienced Team Manager
An on-site project manager is unnecessary when you can employ a virtual manager who can liaise between your on-site and virtual staff, to ensure that everyone involved in a project is pulling their weight and on track in all of their tasks. Your off-site project manager can report back using digital reporting tools which will help you to keep tabs on your employees' progress whenever you like.
3. Outsource your Personal Assistant
One of the advantages of having a virtual personal assistant is that you can have a professional at hand for scheduling meetings, booking flights and accommodation and performing other tasks but you will not have to pay for benefits. Having a virtual personal assistant will thus reduce your overheads.
4. Re-allocate Admin Work to Lower Overheads
Are you spending many work hours embroiled in administrative chores which are necessary but do not make the best use of your time? Delegate administrative tasks to a team of virtual service providers, so that you may free up time for pursuing profitable new ventures.
5. Before going Virtual, Make a To Do List
While hiring virtual professionals will reduce your overheads significantly, this depends on your making smart use of the team you employ. Before going virtual make a 'To Do' list of all the tasks you could delegate, ordering items from the most to the least time-consuming. Planning how to use your additional assistance in advance will help you to delegate quickly and get more out of your time.
Updated on March 8th, 2018