Warning: If you are contacted via text by Ron Toran and invited to apply for a job at Boldly, beware — this is not Boldly contacting you. A fraudster has stolen this man's identity and is using it to prey on potential job seekers.
Fraudsters regularly try to scam people searching for remote work by imitating legitimate companies and trying to steal candidates' payment and identity documents during the process.
Follow this guidance to make sure that you are applying using Boldly's secure process and that you are engaging with a legitimate member of the Boldly recruitment team.
Boldly only accepts applications via the Boldly website. We will not reach out to you directly to invite you to apply.
Boldly posts it's jobs on LinkedIn, Indeed, Flexjobs and other mainstream recruitment sites.
All applications for a position at Boldly are done via the application form on the Boldly website. All communication from Boldly following your application via the website will come from a boldly.com email address. We will text you once to let you know that we have emailed you, asking you to check your email.
This video explains how Boldly's authentic hiring process works:
If someone reaches out to you directly via social media, email or text asking for you, specifically, to apply for a job you haven't even inquired about, it is NOT Boldly contacting you.
If you receive this type of message, be especially wary and do not engage.
This is an example of a scammer sending a message to try and get valuable identity information.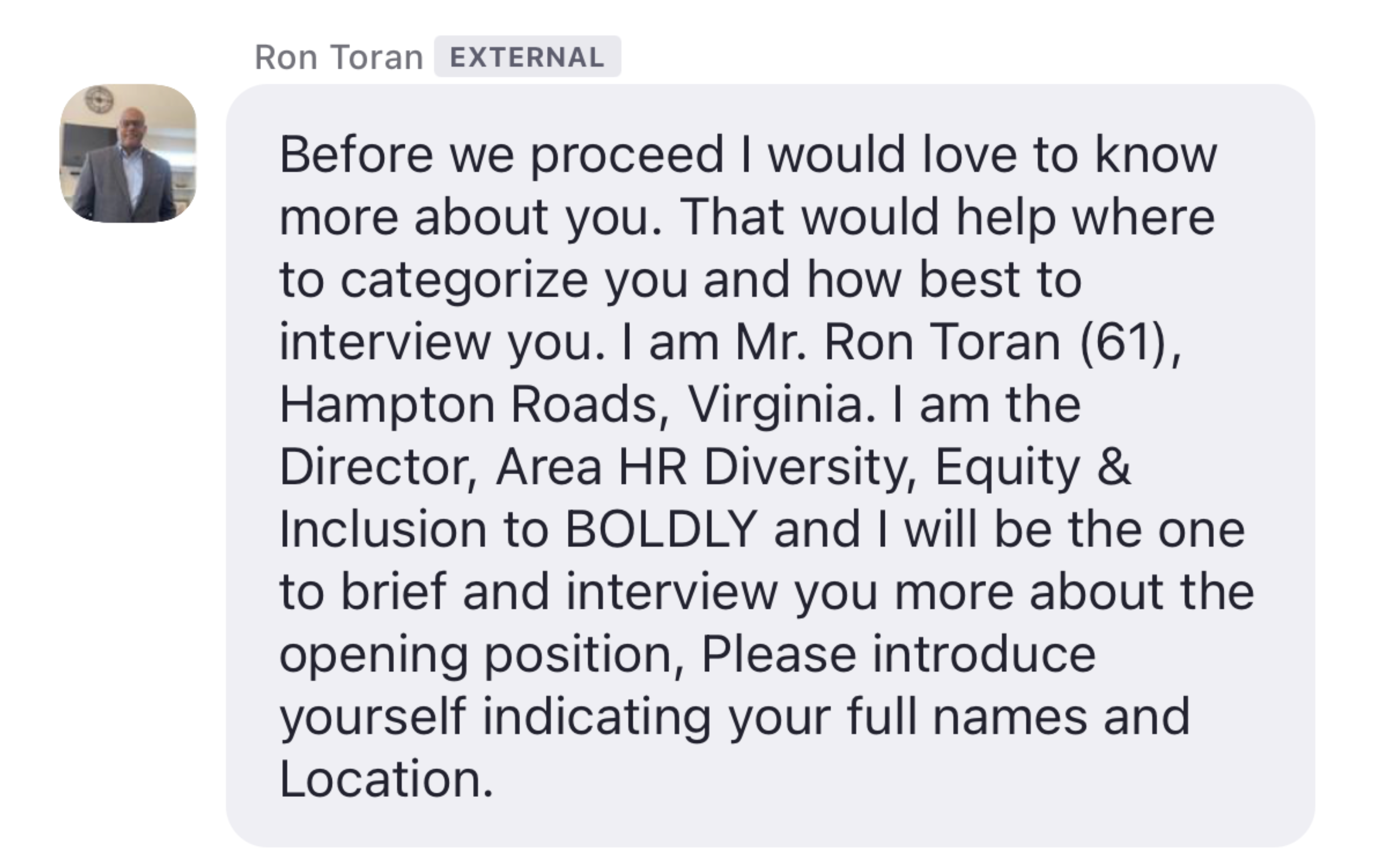 If you are ever in any doubt as to whether you have been contacted by a member of the Boldly team please send an email to Boldly at applicationsupport@boldly.com to confirm.